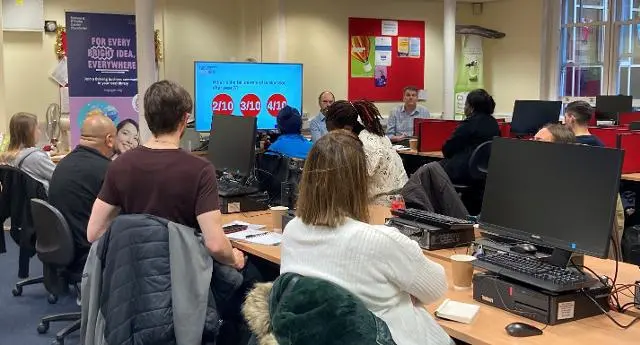 Recently started your own business, setting up or got an idea?
Build A Business is an innovative new project aimed at small businesses, entrepreneurs and anyone thinking of starting their own business.
We will be offering free tailored support to new businesses and entrepreneurs through workshops and events. Our SME Champion will provide one to one support and create a business information plan specific to you.
Get the skills and confidence you need to succeed
The workshops we deliver are specifically designed to support new businesses, people who are in the process of setting up a business or just have a business idea. The three workshops are:
Power Up Your Business: Join Wendy Breakell, entrepreneur and named one of the top 50 business advisors in the North West, for this workshop covering the practicalities of starting and growing your business.
Know Your Market: Get Competitive: An insight into why market research and other sources of information are important to the success of your business idea.
Intellectual Property: Protect Your Assets: Intellectual Property can be worth cash to your business. Make sure your product, service, website and brand are protected from would be copycats or do not infringe others' rights.
See our Build A Business workshops page for details of the next block of workshops starting in March 2023.
You will also be able to access a wide range of support and information from the Business and Intellectual Property Centre.
For more information on upcoming events across Greater Manchester, please see the Build A Business in GM Libraries web page.
Unable to see an event in your area or would like more information, please contact buildabusiness@bury.gov.uk.
Business information resources
You will also have access to over £5million worth of industry standard business information. This includes market research, details of latest trends, details of grants, loans and awards available for application as well as guides on starting a business. For information on resources available in Bury libraries, please see our Business information databases web page.
Build a Business in GM Libraries is part funded by the European Union, with a grant of £1.3 million from ERDF funding, and managed by Manchester City Council. The project will run from January 2021 to June 2023.